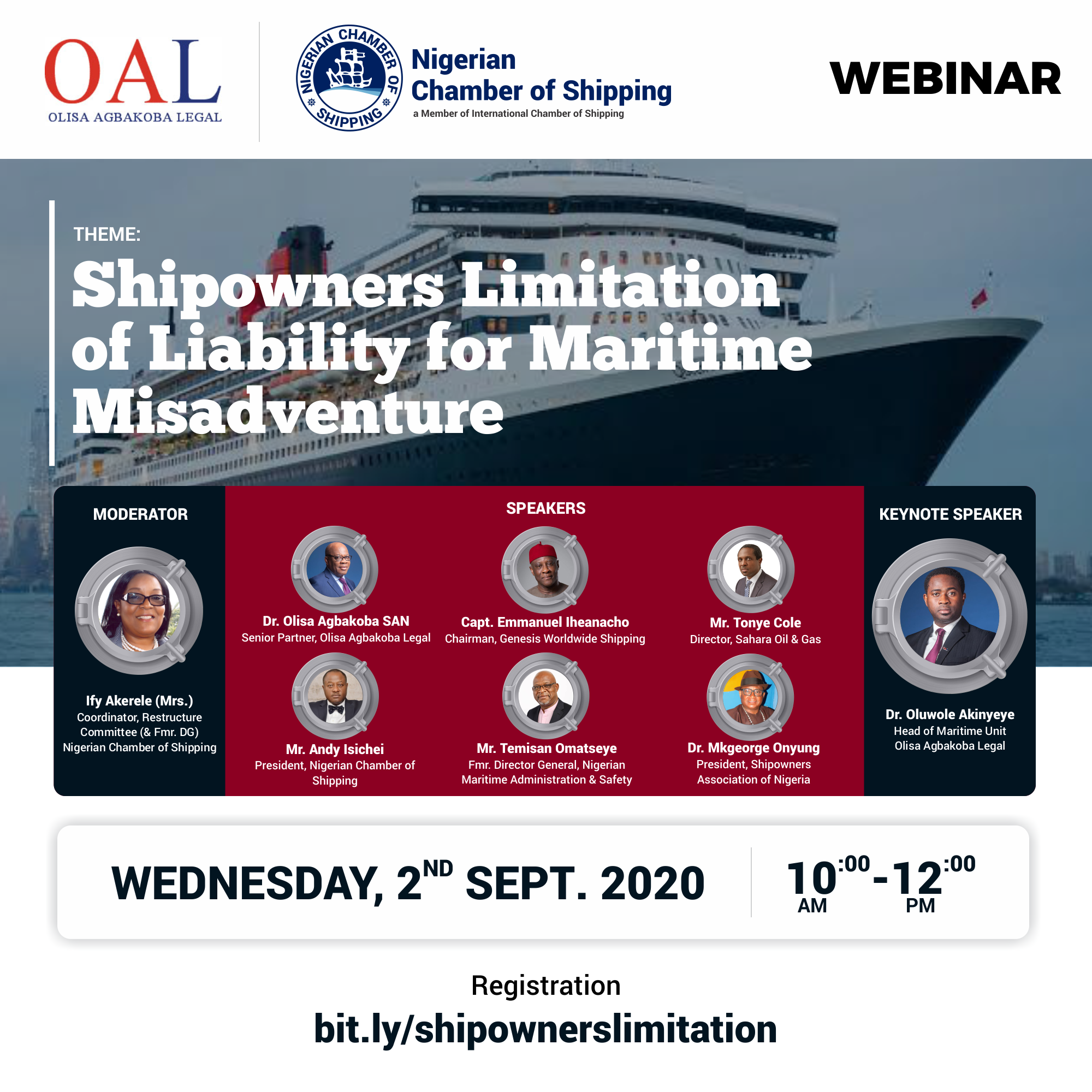 In shipping, accidents are bound to occur. Maritime misadventures can lead to substantial loss, so it is important that shipowners understand how to limit liability.
Olisa Agbakoba Legal in collaboration with the Nigerian Chamber of Shipping presents this webinar on
"Shipowners Limitation of Liability for Maritime Misadventure"
The webinar will highlight how shipowners, marine insurers, protection and indemnity clubs, ship financiers etc can limit liability for loss in maritime misadventures.
Date: Wednesday, 2nd Sept. 2020
Time: 10Am – 12PM