ABC of Shipping
March 12 @ 9:00 AM

-

March 13 @ 4:00 PM

WAT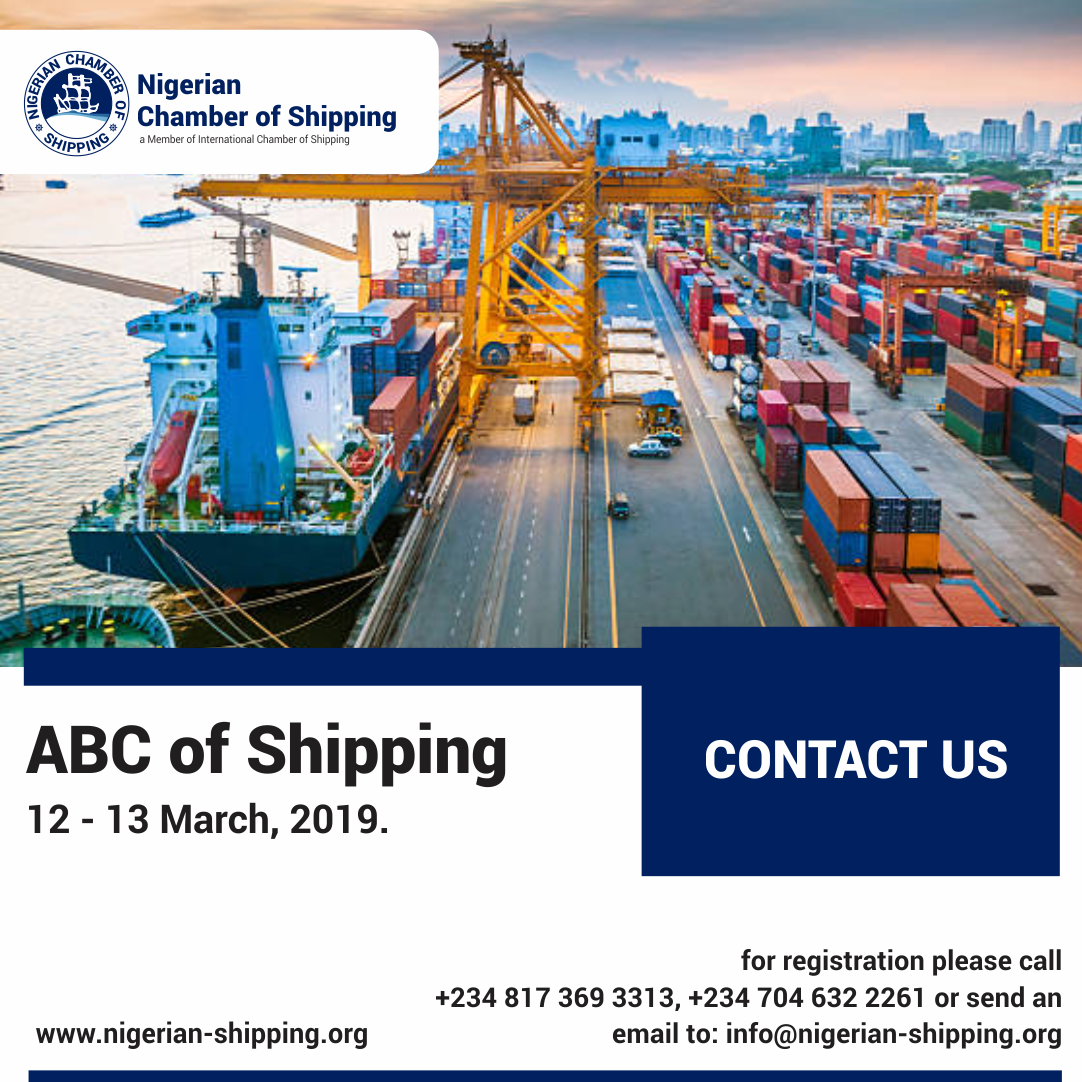 Dear Sir/Ma,
Once again, here is another opportunity to attend ABC of Shipping Training!
The Nigerian Chamber of Shipping in accordance with its aims and objectives strives to encourage, position and empower members, new entrants and key players in the Maritime/Shipping industry to take full advantage of opportunities created by its capacity building program.
The ABC of Shipping training program is designed to introduce the shipping industry and highlight the various investment opportunities that abound in the maritime sector.
COURSE CONTENT:
Marine/ Cargo Insurance: Incoterms, H&M Insurance and P&I Club.
Cabotage: A Review of the Challenges and Prospects. (New)
Local Content: Increasing Indigenous Capacity & Growth in the Maritime Sector. (New)
Multi-modal Transport: Logistics Supply Chain.
Maritime Security: An Overview. (New)
The Environment: Health & Safety. (New)
Port/ Terminal Operations & Cargo Management.
We Implore you to take advantage of this opportunity for you and your members of staff.