The Nigerian Chamber of Shipping was formed in 2002 as a stakeholder's body to ensure commercial participation of our practitioners in the shipping trade. Over the years, we have made tremendous efforts to achieve our set goals though educational and training programmes, resourceful publications, advocacy, arbitration, exhibitions, seminars, workshops and enlightenment campaigns.
53 years after oil was discovered in commercial quantity in Nigeria, the benefits of the black gold are yet to be commensurately felt in the local economy. That is why advocacy programs, relevant interactive sessions and other stakeholders fora is constantly put together by the Chamber of Shipping.
The programs are all an effort to ensure that the Nigerian Maritime sector is placed in its rightful position within the largest and most lucrative part of our economy. In other words, a significant growth in local capacity/international opportunities.
I encourage you to visit various sections of our website and endevour to become a member of this body.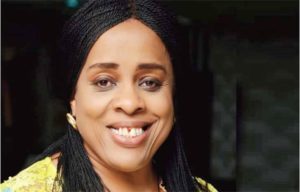 MS. Obiageli Obi
Director General